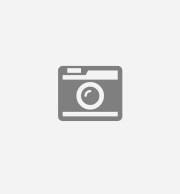 Senior full stack developer
Vaga:
1
PCD:
Não
Local de trabalho:
CURITIBA - PR (1 vaga)
Descrição:
CNKTD is improving the way companies monitor and get insight into anything that moves. Join us on the ground floor, where your ideas and passion for technology will be combined with experienced leaders that have positively exited multiple companies and are in the forefront of the IoT hardware space. Currently we are looking for the foundational technical leads to build the MVP, and in the future lead teams as we scale. CNKTD's culture is "get it done", and we will help you accomplish your professional and personal objectives. If this sounds like you, read on, and let's get CNKTD!
We are looking for a Back-End Web Developer responsible for building the backend system with the lead architect on AWS. Your primary focus will be development of all server-side logic, definition and maintenance of the cloud infrastructure, central database, and ensuring high performance and responsiveness to requests from the front-end. You will also be responsible for integrating the front-end elements built by your coworkers into the application. A basic understanding of front-end technologies is therefore necessary as well.
Responsibilities
- Work with lead architect to execute cloud-based infrastructure on AWS.
- Integration of user-facing elements developed by a front-end developers with server side logic
- Building reusable code and libraries for future use
- Optimization of the application for maximum speed and scalability
- Implementation of security and data protection
- Design and implementation of data storage solutions
- 5 years experience with Angular
- Experience with flutter
- 5 years experience with C++
- Experience with Golang
- Advanced English.
Nice to Have
- Experience in IoT in the supply chain, logistics, or transportation sector.
- Worked in startup environment.
- AWS certification